Perspective Art
Welcome to the Perspective Art website - for art by Mejun Evans.
Recent News - Cornwall Park Exhibition (from 16 April to 5 May 19)
The works that Mejun painted in Cornwall Park last year (Twin Oak Drive in four seasons plus Daffodils, and Cherry Blossoms) were exhibited in the display room at the back of the Cornwall Park Visitors Centre for three weeks.
A few of Mejun's other works were also on display - from the Totara Park series, There was also a slideshow on a big screen, which included several photos of Mejun working last year (that people kindly sent to her), plus a number of other art works she has done.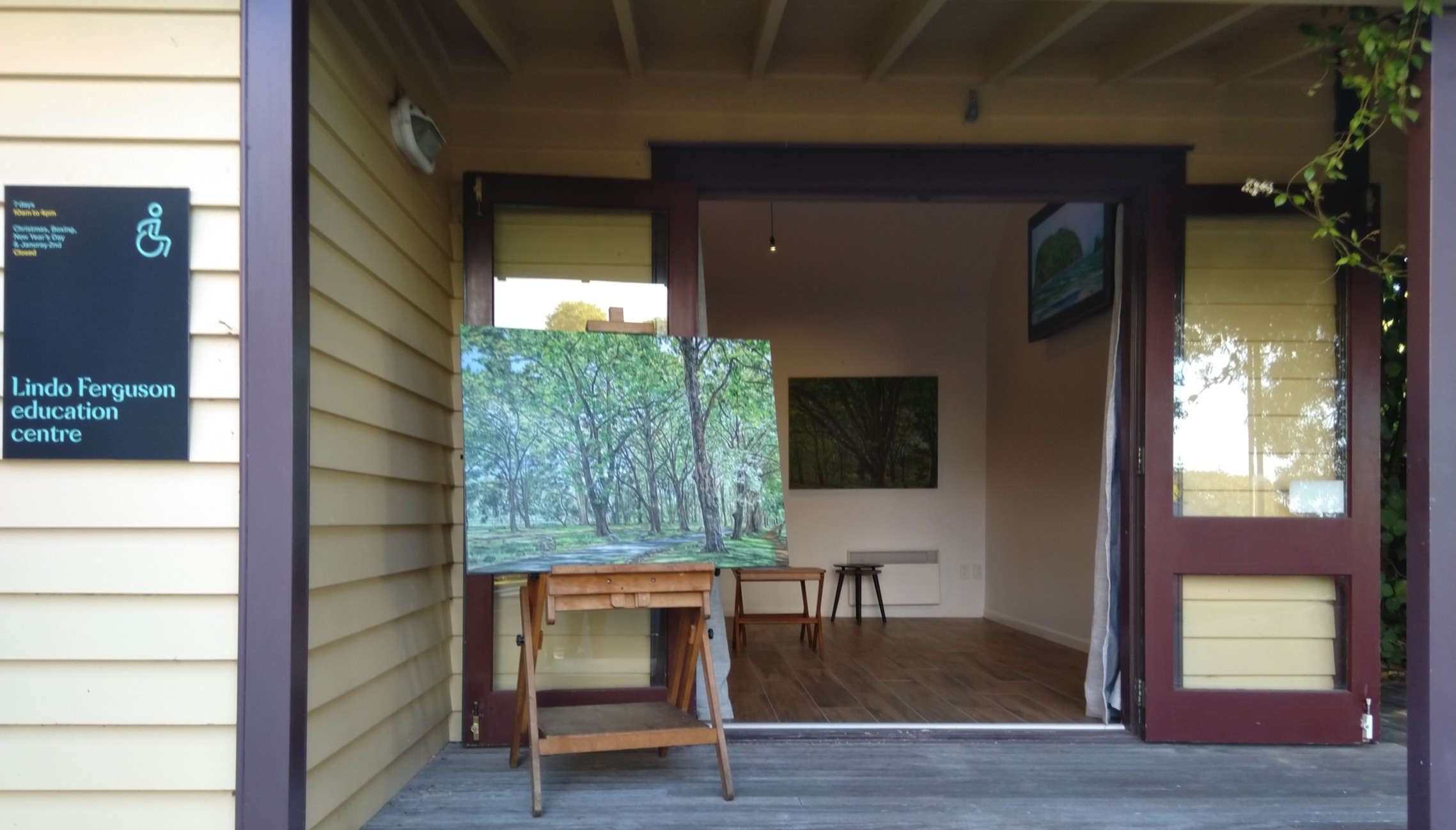 Yes, that was Mejun who featured briefly in the 'Seven Sharp' item on 1 August (at 1:26 and 2:34)
Background
Mejun Evans was born in Taiwan, and learnt her oil-painting skills in Hsin-Chu Teachers' College. She came to New Zealand in 1994, and now lives in Manukau with her husband and three adult / teenage children.
Mejun regards her becoming a Christian in 1995 as a crucial turning point of her life and art, helping her to see the world around her from a new perspective.
Her dream is to paint great scenery from all around New Zealand, and to share her love of nature with others, expressed through her eyes as an artist.
Mediums and Styles
Mejun's favourite medium is oil on canvas, and she prefers to work in more traditional styles. She specialises in landscapes - and really enjoys painting New Zealand bush scenes. This enjoyment somehow finds its way into her works, and then into those who view them.
Major Series
Her major works span four separate series:
Cornwall Park (Auckland): Nov 2017 - Oct 2018
Mejun has just finished a series in Cornwall Park (Auckland). She has had many warm conversations with people who have been enjoying a walk in that part of the park, and stopped to talk with her. You could find her in Twin Oak Drive on most fine days over that period.
Click here to see this series - five in Twin Oak Drive, plus the cherry blossoms in Spring.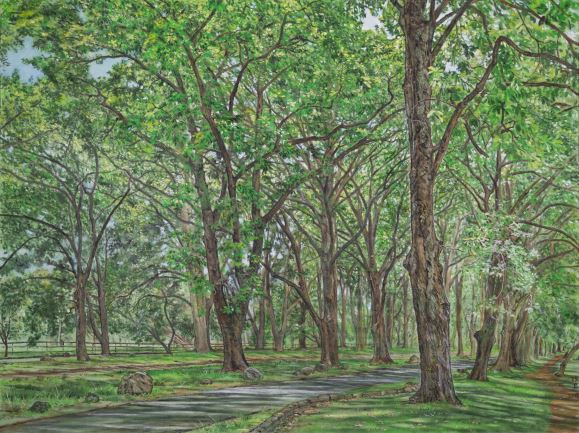 KeriKeri - 2016
Mejun selected four locations around Kerikeri (in Northland) to capture in oils.
Click here to see these works.
Wonders of the North Island - 2015
Mejun started painting scenes that are further from home. Late in 2014 she spent two months travelling out to Hunua Falls almost every day. In January and early February, she was based in Whangamata.
Click here to see these paintings.

Totara Park Exhibition - 2010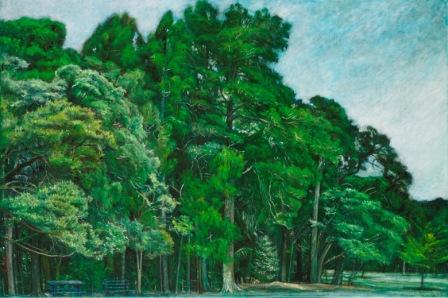 An exhibition of Mejun's "Totara Park Series 2010" was held in the Visitors Centre of the Auckland Botanic Gardens (off Hill Road, Manurewa). It ran from 22 Sep to 10 Oct 2010.
Click here to view the works that were in this exhibition.
Purchase Prints or Originals
Prints of various works are available for purchase. Some original works are also available. Please telephone us on Auckland (09) 262 2010 to communicate your interest and discuss things further.
Commissioned Work
Mejun is able to do commissioned work of portraits and landscapes.
Contact Details
Phone: Auckland 262 2010 (New Zealand)

Perspective Art Ltd.
PO Box 76-239, Manukau City, Auckland, New Zealand 2241